We're letting you take the wheel for the final vote on which Mini Metro map should come to Mini Motorways! We've crunched the numbers on the nominations, and the final tally is in.
Your four finalist cities are London, New York City, Paris, and Hong Kong!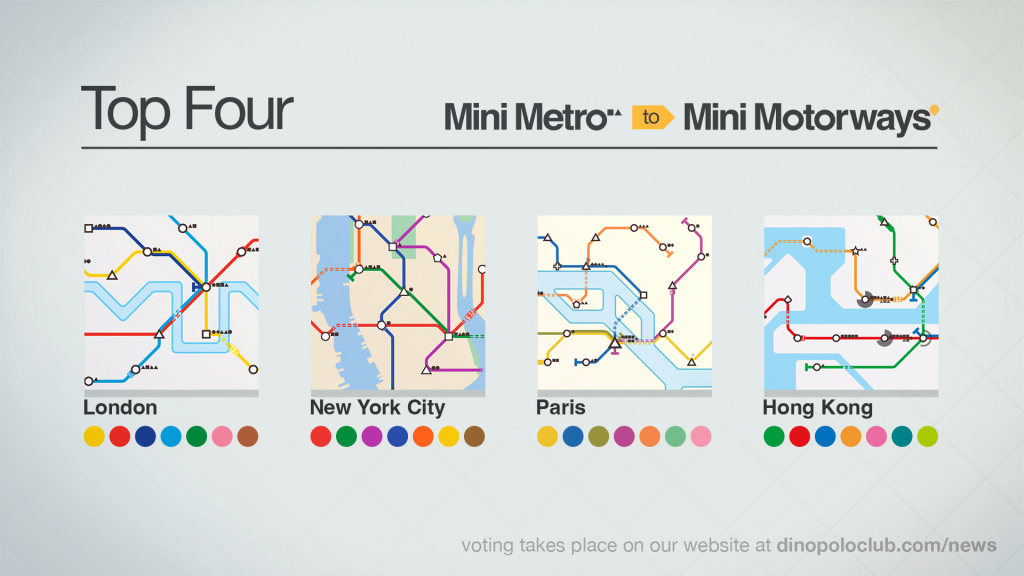 Thanks so much to everyone who nominated and shared why your chosen city was special to you. We've been delighted and overwhelmed by just how many of you have voted – nearly 8,000 of you, in fact! And we've loved revisiting so many Mini Metro memories over the past few weeks. But only one city can be the winner, and now it's up to you to make the final call. 
Which city from Mini Metro will be transformed into a challenging new map in Mini Motorways? Cast your final vote on the form here, and we'll find out the winner together on May 8th PST!
To learn more about the general conditions and rules of voting, please see this news post.
UPDATE: The voting period has ended!