A career at Dinosaur Polo Club
What can Dinosaur Polo Club offer you? Well, for starters we've got a lovely bunch of skilled and enthusiastic developers for you to make games with. You'll benefit from, and add to, our cosy company culture - something that we value highly and spend a lot of time nurturing. We have some compelling projects on the go that you'll be a part of, from widely acclaimed to not-yet announced!
If that sounds exciting, read on! You might just be the dino we're looking for.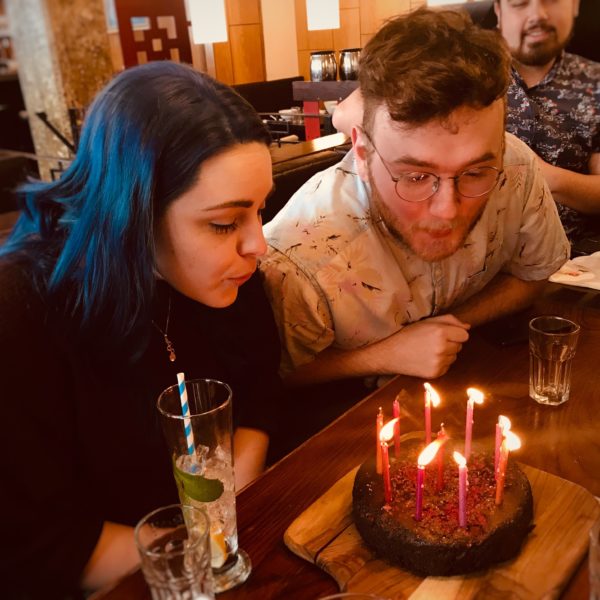 A happy bunch of lovely and supportive co-workers
"Wholesome" is a word often used to describe us, and it's a badge we wear unashamedly! We're a sweet little bunch that love to support one another and celebrate the wins, big and small, together.
Unless we're playing regulation Videoball, when all bets are off...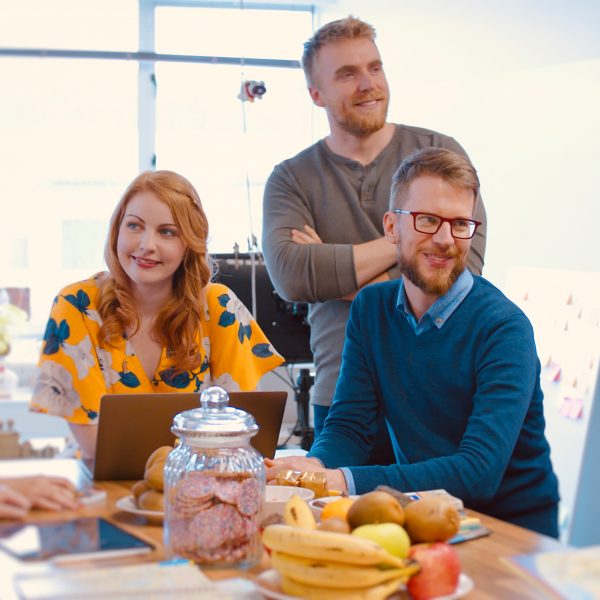 Investing in our future is investing in our people.
A studio is only as good as its dinos, and we do all we can to provide the right opportunities and challenges for our team. We have a generous training allowance for international conferences, embed team members in other studios to share knowledge, and offer monthly self-directed training days.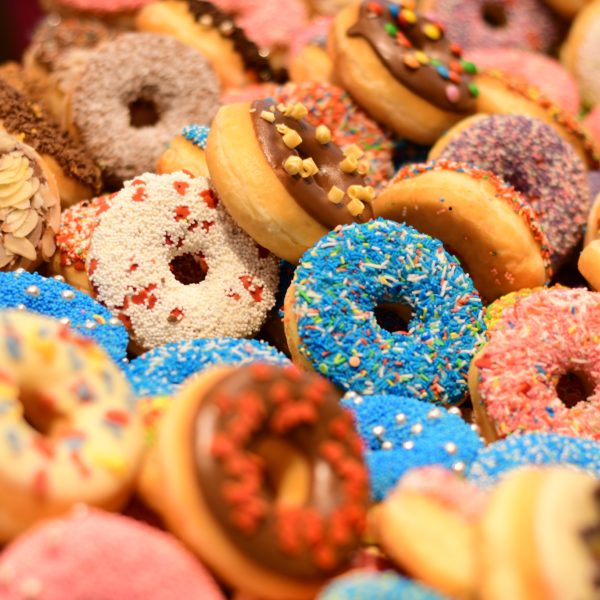 A healthy balanced diet of doughnuts and icecream!
As anyone who follows our social media knows, we do love our treats! It would be a shame not to take advantage of being a block away from Wellington's finest gelato and best doughnuts. ?
Don't worry though, we do balance it out with free fruit. Moderation in all things.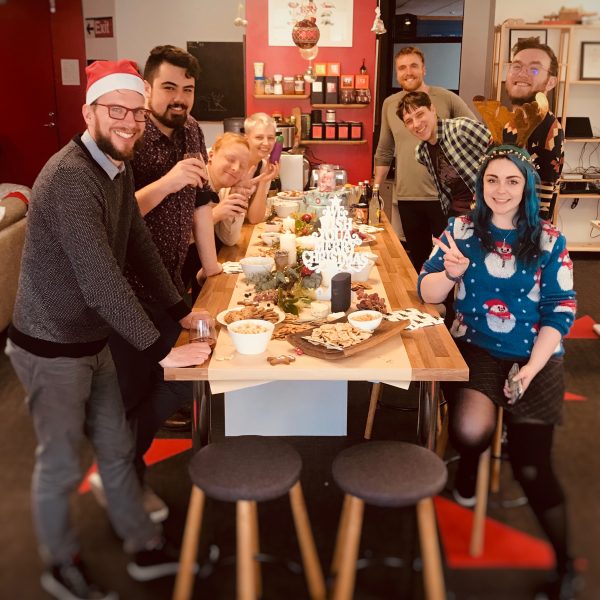 Some of the ways we nurture our team of dinos
Looking after our people is an incredibly important part of studio life. To help make sure our team is happy and healthy we offer each team member monthly workplace massages, a quarterly wellness budget, fresh fruit, Friday afternoon socials and fortnightly one on ones with their leads.
Current vacancies
Sorry, right now we have no open positions.